How to dress yourself at job interview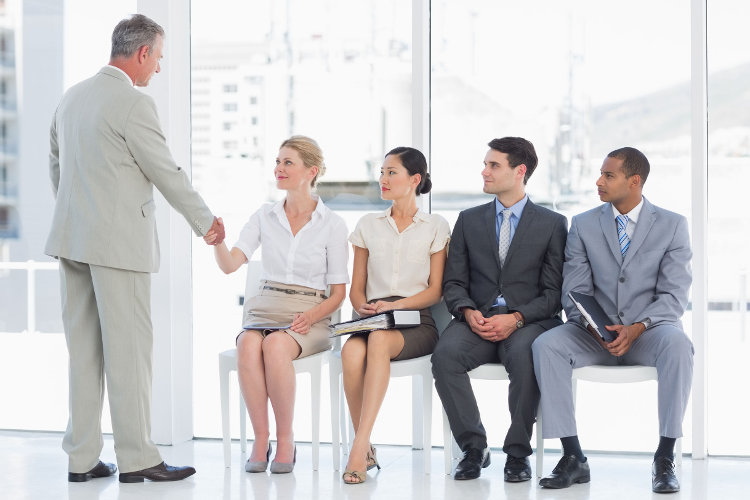 What is the first thing you observe before talking with a person you are meeting the very first time? You are right if you said personality or attire, as your attire says much before you even have utter a single word. The interviewing authority makes up a mind-set just with first glance he/she have on you. Because rest of the things they will come to know about you post interactions and discussions. But, your well managed attire with a confident attitude is all that will make your first impression on the hiring manager. We have sum up some brief points for you on how to dress yourself at job interview. Have a look!
How to Dress Yourself at Job Interview
How to dress yourself at job interview?
To catch the first glance of an interviewer positively effective is incredibly important. It will depend obviously on what you wear and how you carry yourself.
No matter, what is the working atmosphere, it is important to dress professionally for the interview.
Generally, the formal attire is what expected to wear. But it can vary according to the industry, what employer is expecting from you to dress.
Here we have bifurcated the attires for the corporate and casual position interview. Yeah! Remember, whatever you are wearing should be fit, clean and untattered.
Men going for the corporate interview can include following:
Men have no option other than wearing a suit. A suit can go with-
A dark colour like navy blue, black and dark grey.

Shirt with long sleeves, it can be white or any colour that goes with the suit.

Leather belt

Tie (avoid flashy ties)

Well-polished shoes with dark socks

Professional hairstyle

Be short with jewellery

Little amount of aftershave

Neatly trimmed nails

Briefcase
Women going for the corporate interview can include following:
Well! In the case of women, it comes little bit tough to choose upon. You have to decide the accessories and handbag which is professional and suits your resume also.
So, here are the things to select upon-
Suit in navy blue, black or dark grey

Length of suit skirt just below or above the knee

Blouse that goes with the suit

Conservative shoes with fairly low heels.

Be short with jewellery

Avoid dangling earring and handful of bracelets

Select a neutral colour hose

Neat and clean nails

Professional hairstyle

Light make up

Limited perfume

Suitable handbag, not too large or flashy
Casual Attire:
If you are going for the casual interview, there is not much restriction on what to wear and what not. Still the formal wear is suggested. Be less formal. You can consult with the person with whom your interview is scheduled.
In a casual workplace, you have more room to express your personality and to create your own look.
Pants – If you are not wearing suit, you can go for the khakis, slacks or dress pants. Wear a belt if required.
Women can also go for the skirts.
Shirt – For shirt, the long sleeves is suggested. As you can fold it up if required. Polo colourful shirt is another option you have. Prefer collared shirts, as it adds up mixed looks of professional as well as modern.
Tie – Wear a conservative tie with buttons down, so that you can remove it, if feel overdressed.
Jackets – You can wear sports jacket that looks appropriate with your slacks.
Shoes – Casual dress shoes like loafers can be worn here. But avoid wearing tennis shoes or sandals. Women can wear comfortable heels also.
Things to Avoid:
Avoid eating or smoking just before the interview. Don't take gum, soda, coffee to the interview place. Try to cover your tattoos if possible and keep your phone on vibration. These are the few things for dress yourself at job interview.