Best Interview Questions to Ask at Job Interview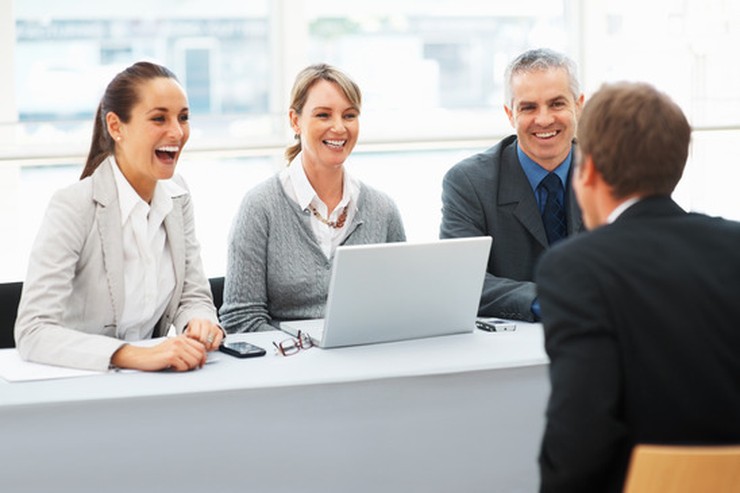 Best Interview Questions to ask at Job Interview
All set to go for the interview? Have you brewed your queries to ask? Thinking of what are the best interview questions and answers?
Yes, during interview it's not only interviewer's part to ask a question. Clearing out own queries is also much important and exhibit your knowledge and curiosity in the field.
There is the possibility that as soon as the interview directed towards the end, a thrilling point turns towards you asking your queries.
Your interviewer wants to answer some smart queries from you. Asking questions shows that you are well prepared for the interview.
So, be ready with your queries to clear it out from the hiring manager.
Best Interview Questions to ask at Job Interview
Asking questions can also give you the opportunity to further highlight some of your qualities, skills, and experience.
Don't try to move around, just ask the specific questions, it will show your interest and knowledge in the field.
Also it will help you to find out whether it is a right job for you or not.
Have your List of Questions Prepared
It's a fact that questions will pop up in your mind only if you have better knowledge of the discussion area and of course your preparation on it.
Analyze the profile and enlist your questions.
Just keep in mind that you are not just trying to get this job but you also have to ensure yourself that this job suits you.
Asking question is a good way to dig into the company culture.
Also it will clear out the accountability you will have in the job, so that you will not have to confront any odd surprises after joining.
What could be best Interview Questions to be asked to interviewer?
Go through the below list of questions which you can ask to your hiring manager so that you can ensure the company is a good match for your qualifications and interests.
How would you describe the accountability of the position?

What would be the account of a usual day and week in this position?

Is this a new position? If not, what did the previous employee go on to do?

What is the way of company's management?

Who will be my reporting manager? If I am offered the position, can I meet him or her?

How many people work in this office/department?

How much travel is expected?

Is relocation a possibility?

What is the typical work week? Is overtime expected?

What are the prospects for growth and advancement?

How does one advance in the company?

Can you please give me any examples of a career path beginning with this position?

Would you like a list of references?

If I am extended a job offer, how soon would you like me to start?

What can I clarify for you about my qualifications?

When can I expect to hear from you?

Are there any other questions I can answer for you?

Do you have any reservations about my qualifications?

Do you have a policy for helping new members of the team get on board?

What are major challenges of this job?

What's the most important thing I should accomplish in the first ninety days?

How would you describe this company's values?

How has the company changed over the last few years?

Any plans for company's growth and development?

What are the biggest rewards of the job and working for this company?

What is the best part of working for this company?

What's your least favourite part of working here?
Best Interview Questions to Ask at Job Interview
Here Are Some Guidelines for best interview questions to be asked to interviewer?
Questions you should avoid at the time of Interview.
Avoid sticking to "Me" Questions
These include questions about salary, health insurance, vacation time, work hours per week, and other concessions.
During an interview, you are trying to substantiate to the hiring manager how you can benefit the company, not the other way around.
Once you are offered a position, you can begin to ask what the company can do for you.
Ask One Question at a Time
Avoid asking the questions inside the question.
It will dazzle the employer but not directs to the specific point.
Ask conversation seeking questions
You must be having many questions that have one word answer.
But avoid asking them as you can easily find answers to them on website and it will just kill the time.
Instead, stick to questions that will create a communication between you and the employer.
Focus your question to diversified topics of the industry.
If you stick to any particular topic, it will show your personal attachment or some issue with the one.
So, for an instance, if you only ask questions about your manager and his managerial style, the interviewer may assume you have an issue with authority figures.
Go around all the facet related to your position to substantiate your interest in them.
Don't go much particular
That's why, it's good idea to make good terms with interviewer but do not dig in much personal questions.
For example, if you see a college banner on the employer's wall, you can certainly ask if he went to that college.
However, avoid unduly private questions about the interviewer's family, race, gender, etc.